UV Nails 16 Fingers
Delivery

Standard shipping: (10-25 Days)

Free Return & Exchange
Your purchase makes a difference.
Product Description:
Gel nail wraps, crafted from authentic gel nail components, are a departure from conventional plastic wraps. They stand out for their eco-friendly and non-toxic nature. With their vibrant colors, they promise no fading even after exposure to light.
Application is a breeze; their self-adhesive nature ensures a hassle-free experience, making them suitable for both professional salons and DIY sessions at home.
The semi-cured gel nail wraps offer a unique blend of excitement, elegance, thrill, and allure. Dive into endless creative possibilities, and let your nails radiate with a harmonious glow. Embrace a fresh approach to nail art.
Key features:
• Effortless to take off
• Straightforward to apply
• Extremely durable
• Harmless & Environmentally conscious
• Ethically made without animal testing
How to use:
1. Buff your nails with a nail file and eliminate any cuticle buildup.
2. Wipe down nails using an alcohol pad and allow them to air dry.
3. Select the appropriate size and strip away the protective transparent layer.
4. Position delicately on your nail.
5. Press firmly along the periphery using a wooden stick.
6. File away any surplus material.
* Please Note: To ensure a robust and radiant manicure, cure the Gel Nail Wraps for a minute.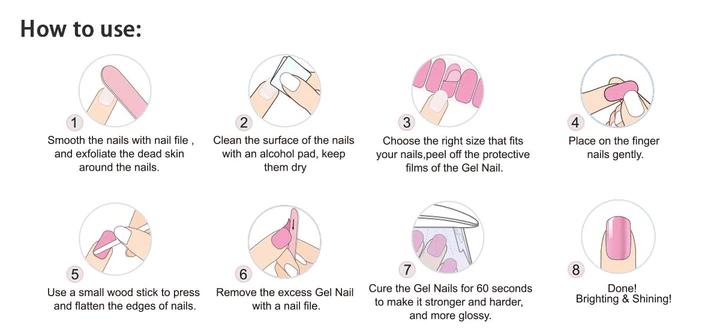 Certificates: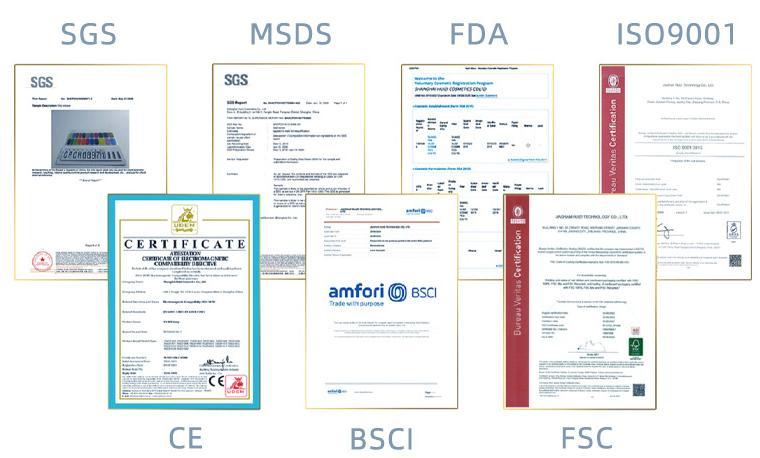 The company has successfully attained BSCI social responsibility accreditation and ISO9001 quality management certification.

Our offerings have received endorsements from SGS and FDA, aligning with the international cosmetic guidelines of both the United States and the European Union.